$

95.00
Art Card Combo Package (1 Quote Art Card + 1 Guitar Art Combo)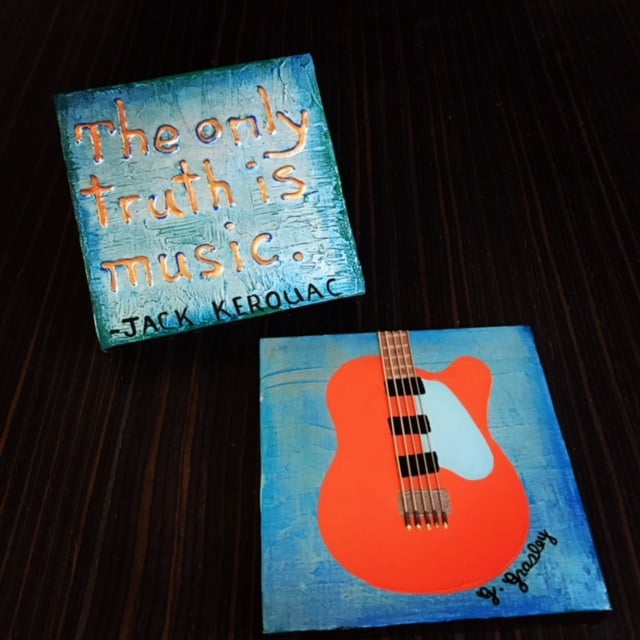 This combo includes 2 pieces of one-of-a-kind art pieces by Austin, TX artist Ginger Grasley. Included is 1 Quote Art Card + 1 Guitar Art Card both wrapped with a personalized card. Each piece of art is sized 6" X 6" X 1".
-Price includes shipping within the continental US.
-Art is wired and ready to hang upon delivery.
-Art Cards are shipped in padded envelopes using USPS unless other arrangements
are made.
-Please email artist ggrasley@mac.com with questions.