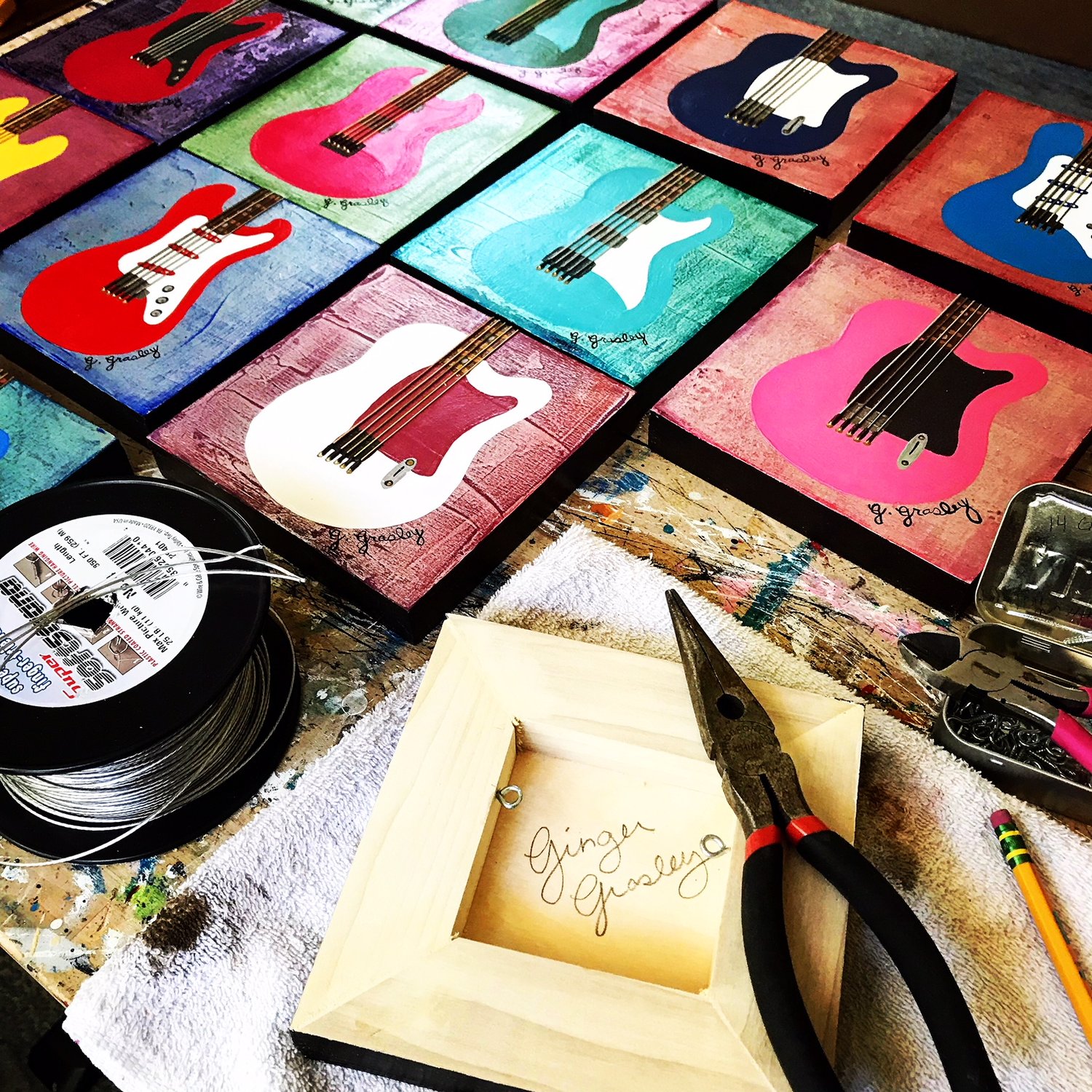 Includes a 6" X 6" X 1" acrylic, guitar string and silver leaf guitar painting on wood as well as a personalized card. Guitars can be 1, 2 or 3 colors of your choice.
-Price includes shipping within the continental US.
-Art is wired and ready to hang upon delivery.
-Guitar Art Cards are shipped in padded envelopes using USPS unless other arrangements are made.
--Please email artist ggrasley@mac.com with questions.